Mayor George Moscone's dedication to issues that others were afraid to address earned him an important place in history--but it also got him killed. On November 27, 1978 he and gay activist Harvey Milk were murdered in cold blood by City Supervisor Dan White. White had recently resigned from the Board of Supervisors because of the enactment of the Gay Civil Rights bill that he had opposed.
George Moscone was born in San Francisco on Novemebr 24, 1929 to working class parents. At age eight, his parents divorced and young George was sent to live with his mother. George's father wandered from job to job for some time, and eventually landed in a state hospital as an inmate. Lena Moscone, his mother, worked as a secretary and as a clerk in a liquor store to support them. With her support and the help of the Catholic church, Moscone became a fine young man, attending the University of the Pacific on a basketball scholarship. He went on to graduate from Hastings School of Law.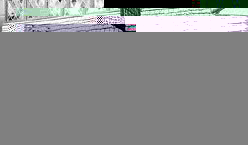 It was at Hasting where he began to dabble in politics, becoming friends with the young Willie Brown and Margo St. James, founder of the national prostitute's rights movement called COYOTE. After law school, he married childhood friend and sweetheart Gina Bodanza. He and Gina had four children and remained married until his death.
John Burton, the brother of state assemblyman Phillip Burton, invited Moscone into politics. Phillip Burton asked Moscone to run for office in a heavily Republican district. Although Moscone lost, he did better in that race than any other Democrat in history. He went on to be a County Supervisor, state Senator and Mayor of San Francisco.
Moscone's working class background and empathy for working class people fueled his interest in civil rights for all people. As Mayor, he stood up for the poor, working class people and many minorities. He unsuccessfully fought against the Yerba Buena Center, a proposed convention center that would have displaced elderly and poor San Franciscans. The next year, however, stopped the building of a freeway that would have thrown out African American residents chopped a portion of Golden Gate Park.
One of his greatest successes has a Senator was the passage of a California Gay Rights' Bill. He also fought for school lunch programs, which were enacted by Governor Jerry Brown. Moscone supported the Gay Rights Movement and helped activist Harvey Milk. He continually sought the support of the Board of Supervisors, but was unable to get it.
In August of 1978, Moscone took a bodyguard after Margo St. James warned him that his life was in danger after she had heard police officers express a murderous attitude towards him. In the end, he was murdered by a colleague who thought that he was too liberal and too giving.
Biography
Born on November 24, 1929 in San Francisco, CA
Murdered by Dan White on November 27, 1978