Gloria Steinem's tireless efforts to bring women, people of color and other socially disadvantaged groups social justice have touched the hearts of many Americans. Steinem is best known for her advocacy on behalf of women through her outspoken writings and advocacy.
Steinem was born on March 25, 1934 in Toledo, Ohio to an emotionally disturbed mother and a father who was constantly traveling the country in search of work. Determined to be a journalist, she attended Smith College in 1956 spending her junior year in Europe. After college, she found herself pregnant with her fianc»e's child. Deciding that she did not want to become a mother and a housewife, she had an abortion and broke off her engagement.
She then went to India for two years on a scholarship to pursue independent study. While there, she wrote several newspaper articles and a guidebook. In India, she witnessed female oppression and human suffering of the worst kind. Her experience motivated her to help foster change in brining social justice and equality to women. In 1959, she moved to New York City to work as a freelance writer.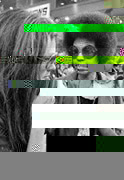 While in New York City, she worked for the Independent Research Service, which she was later criticized for doing because of the company's CIA affiliation. She gained national recognition when Esquire published her article, "I Was a Playboy Bunny," about her work as an undercover work in at New York City Playboy Club.
In 1969 many women in New York City began to openly discuss their experiences with abortion. Inspired by what was happening, Steinem became an activist and spokesperson for the feminist movement by helping many different organizations with advocacy and action.
Then, in 1971, she founded Ms. Magazine, the first magazine to offer a woman's viewpoint on political, social, cultural, religious and other issues. In the seventies, she also helped organize the National Women's Political Caucus, the Women's Action Alliance and the Coalition of Labor Union Women. She also established MS Foundation for Women, an organization dedicated to helping underprivileged women.
In addition to her advocacy work, Steinem has also written five books, and has been a contributor to many publications. She has tirelessly helped raise funds for many different organizations and causes.
Steinem's message to women is to be strong, self-reliant and proud. Through her advocacy and writing, she has conveyed her message to women of all classes and races and in nations all over the world. Her magazine, Ms., has been a critical outlet for fostering the work of feminist writers such as Alice Walker. Today, Steinem is in her 60's and continues to share her message with people all over the world. She has never been married or had children.
Biography
Born in 1934 in Toledo, Ohio
Graduates from Smith College in 1956, takes a trip to India
Works for Independent Research Service from 1958-1960, later revealed to be owned by the CIA
Works as a freelance writer in New York city, attracts attention for her article, "I Was A Playboy Bunny," an expose about working undercover at New York City Playboy Club in 1963
Invited to write a column called "The City Politic" for New York Magazine; also publishes her first feminist piece, "After Black Power, Women's Liberation" in 1968
Joined the National Women's Political Caucus in 1971
Launched first independent issue of Ms. Magazine in 1972
Publishes Marilyn, a biographical study of Marilyn Monroe from a feminist perspective
Publishes Revolution From Within: A Book of Self-Esteem