Within the city of San Francisco lies a 76,500 acre gem known as the Golden Gate National Recreation Area. It is the largest urban park in the world and boasts beaches, forests, soccer fields, museums and picnic areas. This beautiful space was created because of a 90-something year old man named Edgar Wayburn.
A Georgia native, Wayburn was not always a naturalist. In fact, he did not become involved with environmental issues until age 41. Nevertheless, his dedication to keeping Northern California green and beautiful has lasted for over fifty years benefiting millions of Northern Californians and visitors from all over the world. Without Wayburn's vision, San Francisco could very well have turned into another sprawling urban city like Los Angeles or Atlanta.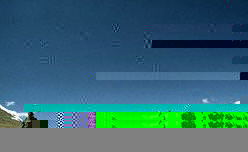 His love of the wilderness started at age 9 when his mother began sending him to summer camp in North Carolina. After completing his Bachelor's degree at the University of Georgia in 1927, he went to Harvard medical school. His first exposure to Northern California came in 1927 after his first year in medical school when he went to visit his aunt and uncle in San Francisco. Wayburn's life changed when his parents took him to Yosemite National Park-he has said in an interview with Paul Rogers for West Magazine that it was the first epiphany of his life.
After studying at Columbia University and in Berlin, he moved to San Francisco in 1933 and worked as an emergency room surgeon and epidemiologist with the San Francisco Health Department. He hiked and fished with friends, and became a member of the Sierra Club in 1939 to take an organized burro trip into the Sierra Nevada. Back then, the Sierra Club was a Bay Area organization with about 3,000 members-today it has 550,000 members nationwide.
During World War II, he was stationed in England with the Air Force as a doctor. After the war, San Francisco was becoming increasingly urban and the beautiful hills in which Wayburn had hiked were now suburbs and shopping centers. Working with the Sierra Club and the Tamalpais Conservation Club, he fought successfully for state funding to increase the size of Mount Tamalpais State Park from 870 acres to 6300 acres.
In 1947, Wayburn married Peggy Wayburn, a young Long Islander working for a publishing company. The two went hiking on their first date and have been active in outdoor recreation since then. Peggy herself is an accomplished outdoor writer. They have worked as a team to fight for the causes they believe in and supporting each other's environmental projects.
The couple began searching for new possible projects and places where parks could be built in the 1960's. Wayburn, as president of the Sierra Club, flew to Washington and regularly met with Interior Secretary Stewart Udall. He was also close friends with liberal Congressman Phil Burton, a member of the parks subcommittee. In 1968, his battles paid off with Redwood National Park in Humboldt and Del Norte counties. Another one of his great accomplishments was in Alaska where he was able to get Carter to sign a bill setting aside 104 million acres of land for parks, national forests and wildlife preserves.
His most important feat came in 1972 after organizing citizens, activists and politicians around a campaign to create the Golden Gate National Recreation Area. With the help of his friend Phil Burton, they were able to get President Nixon to sign their request into legislation in October.
Wayburn served as president of the Sierra Club five times, once from 1961-1964 and again from 1967-1969. In addition, he ran his own medical practice and served as a professor at Stanford Medical School and the University of California at San Francisco.
Wayburn has said that he loved being a doctor. To him, medicine and conservation go hand in hand. Although Wayburn is in his mid-90's, he and his wife are still active in the Sierra Club and other conservation issues. In August of 1999, he was awarded the Presidential Medal of Freedom by President Bill Clinton.
Biography
Born in Macon, GA in 1906.
Graduated from the University of Georgia in 1926.
Graduated from Harvard Medical School in 1930
Served in the U.S. Air Force from 1942 to 1946.
Successfully fought to increase the size of Mount Tamalpais in 1948.
Married to author Peggy Wayburn in 1947.
Helped rally support for Point Reyes National Seashore in 1962.
President of the Sierra Club from 1961-1964 and then again from 1967-1969.
Golden Gate National Recreational Area is established in 1972.
Ran his own medical practice from 1933-1985.
Taught at Stanford Medical School and the University of California at San Francisco from 1934-1975.
Awarded the Albert Schweitzer Prize for Humanitarianism in 1995.
Awarded the Presidential Medal of Freedom in 1999.